Welcome to the Department of Electrical Engineering. Established in the year 2014, the mission of the four year undergraduate program is to impart basic understanding of electrical engineering, and to develop skills that enables students to learn and grow in a challenging and supportive environment with access to academic resources and facilities to foster the tools for success.
The curriculum includes a balanced foundation in physical sciences, computing and mathematics, blended with core courses in electronics, electrical, information and digital systems that contributes in developing and design of systems. The laboratories /workshops consist state of the art equipment, software, simulators for providing the student a feel of an industrial work environment with competitive edge. Students in the final year have a broad flexibility to select from disciplinary areas beyond the core, including Digital Signal Systems Design, Entrepreneurship Development, and Optimization Techniques.
The department expects the students to be able to exhibit skill sets viz., Technical knowledge, Laboratory and design skills, Communications skills. These educational objectives coupled with ethics, leadership and teamwork would eventually provide sufficient depth required for postgraduate study and professional practice. Endeavor is not only to provide technical knowledge but to equip student with modern age research and futuristic approach.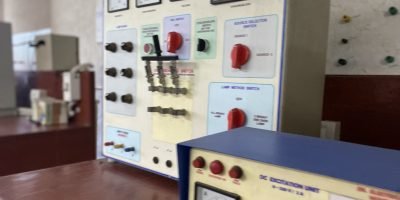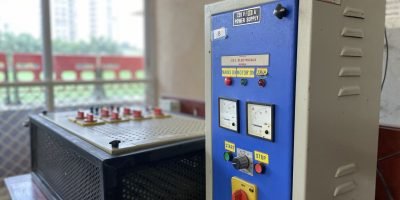 FROM THE DESK OF HEAD OF DEPARTMENT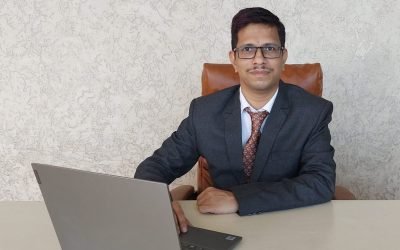 Greetings from Electrical Engineering Department, New Horizon Institute of Technology & Management, Thane (West). The prime motto of the department is to impart technical knowledge along with interpersonal development. Our objective is to address the critical challenges faced by industry, society, and academia. We focus on the perpetual commitments to our students, where they are transformed into technological entrepreneurs and innovative leaders in their future endeavors. We aim to develop human potential to its fullest extent so that intellectuals are capable of being an asset to the country.
The department strictly follows the curriculum set by the University of Mumbai, which encompasses all the major disciplines of electrical engineering, like, generation, transmission, and distribution.
| | | |
| --- | --- | --- |
| Rank | Name | CGPI |
| 1 | Mayekar Kshitij S. | 8.8 |
| 2 | Patil Pratik P. | 8.68 |
| 3 | Jagtap Akshay V. | 8.65 |
| 4 | Yadav Dilip M. | 7.99 |
| 5 | Mane Ganesh U. | 7.9 |
| | | |
| --- | --- | --- |
| Rank | Name | CGPI |
| 1 | Nayak Shreya R. | 8.12 |
| 2 | Somarajupalli Lakshmi | 7.88 |
| 3 | Mukherjee Shreya S. | 7.72 |
| 4 | Jha Alisha A. | 7.59 |
| 5 | Patane Madhuri V. | 7.38 |
| | | |
| --- | --- | --- |
| Rank | Name | CGPI |
| 1 | Bhatt Ekta S. | 9.85 |
| 2 | Chalgeri Neha M. | 9.54 |
| 3 | A Lavanya V. | 9.38 |
| 4 | Nair Krishnapriya K. | 9.38 |
| 5 | Talole Samidha S. | 9.38 |
| | | |
| --- | --- | --- |
| Rank | Name | CGPI |
| 1 | Ramani Apoorva S. | 9.85 |
| 2 | Sagwekar Prachi C. | 9.85 |
| 3 | Wankhade Akansha C. | 9.69 |
| 4 | Chavan Nikita D. | 9.54 |
| 5 | Arkade Gautami A. | 8.62 |