The Department of Mechanical Engineering offers a wide spectrum of subjects that help students to understand the working mechanisms of heavy tools and machines. The Engineers oversee the installation, operation, maintenance, and repair of equipment, such as centralized heat, gas, water, and steam systems.
A Mechanical Engineer is considered a general practitioner in the engineering profession. The curriculum is designed to provide the kind of broad education needed by "General practitioners." Juniors and seniors take course sequences in two areas: thermal/fluids/energy and solid mechanics/machine design/manufacturing. Both areas rely extensively on computer applications.
Seniors may specialize by choosing electives in computer-aided design, computer-aided manufacturing, thermal/energy systems, or heating, ventilation and air conditioning.
The department organizes regular industrial visits to provide students on the job experience and industrial exposure. The department also conducts the training for campus placement in all major industries.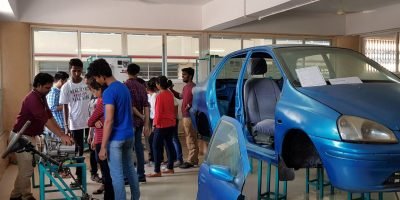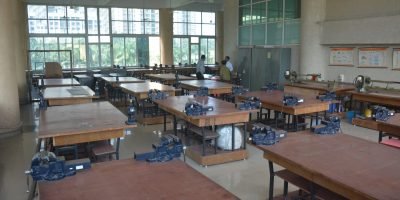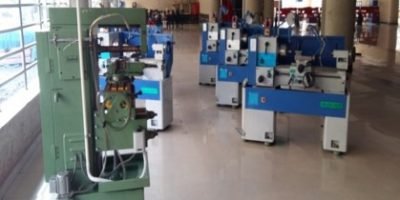 FROM THE DESK OF HEAD OF DEPARTMENT
A hearty welcome to the Department of Mechanical Engineering at New Horizon Institute of Technology and Management, Thane. The department was established in the Academic year 2014-15 with the intake 60.
Mechanical Engineering is one of the most sought-after branches in engineering. It is one of the most evergreen as well as the oldest branch of engineering. The importance of Mechanical Engineering was realized in the 19th century when industrialization was at its peak.  Mechanical Engineering is not just limited to manufacturing, power generation, automobile, fluid machineries & aviation industry but has expanded vastly in service sector, and automation industry to adapt the current needs of technology.
| | | |
| --- | --- | --- |
| Rank | Name | CGPI |
| 1 | Mhatre Jitesh P. | 9.42 |
| 2 | Raut Mahesh A | 9.07 |
| 3 | Tumma Rohit T. | 8.71 |
| 4 | Panchal Yash R. | 8.49 |
| 5 | Khot Arshan I. | 8.48 |
| | | |
| --- | --- | --- |
| Rank | Name | CGPI |
| 1 | Jambhale Minal M. | 8.19 |
| 2 | Gaikhe Harshada A. | 8.17 |
| 3 | Tembhekar Jyurashi R. | 7.95 |
| 4 | Tumkur Lavanya A. | 7.77 |
| 5 | Shinde Snehal D. | 7.67 |
| | | |
| --- | --- | --- |
| Rank | Name | CGPI |
| 1 | Shewale Vaibhavi V. | 8.24 |
| 2 | Tiwari Suruchi A. | 8.18 |
| 3 | Chavan Trupti B. | 8.15 |
| 4 | Vachhani Denisha S. | 7.98 |
| 5 | Chaugule Priyanka N. | 7.95 |
| | | |
| --- | --- | --- |
| Rank | Name | CGPI |
| 1 | Solkar Samiya S. | 8.44 |
| 2 | Virdi Preet J. | 7.54 |
| 3 | Pokale Janvhi S. | 7.43 |
| 4 | Warad Surmai N. | 7.15 |
| 5 | Tiwari Shalini C. | 7.13 |