Training & Placement Cell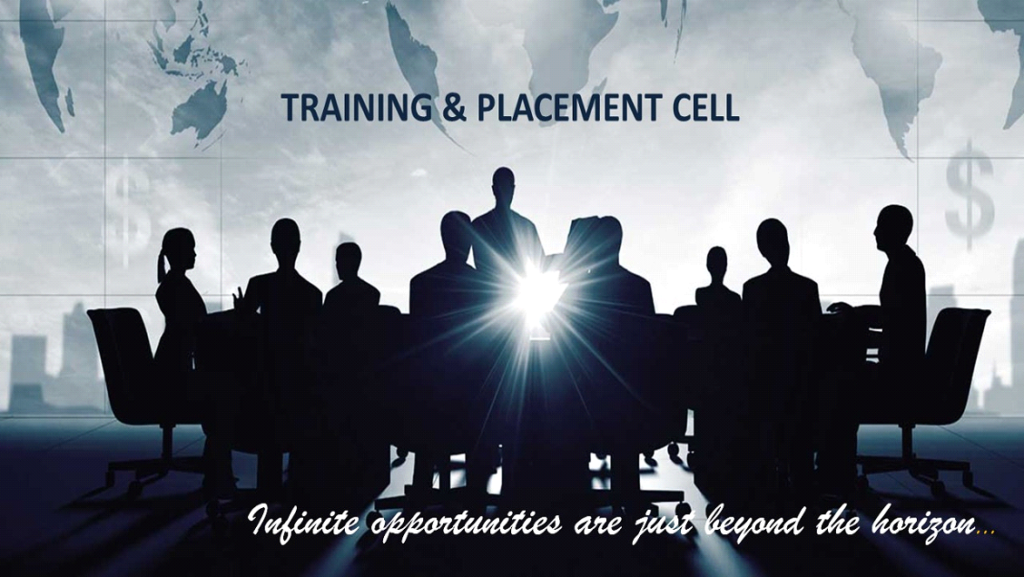 Vision
Commitment for fostering a professional mindset of students by integrating academic, technical and human skills-needed for success in the professional front and to be able to bring about a positive change in the society.
Mission
To achieve 100% placement for students through Training, guidance, counseling and facilitating means to equip young aspirants in employability skills; further collaborating with organizations for appropriate placement of students.
Welcome to Training & Placement Cell at New Horizon Institute of Technology & Management, Thane. The Department of Training and placement is continuing with its firm motto to groom, nurture and refine the skills of students ready to step out of the campus to the corporate world. The department is continuously focused towards improving the aptitude of students, to bring about the best in them for improving employability, value addition skills, internships and placements. Training and Placement is an integral part of our institution and is constantly striving to groom students for placement in their exact altitudinal areas. The Department works in close coordination with the industry to counsel and train the students for their successful career placement, either as corporate professionals, entrepreneurs or pursuing further education in the country or even overseas. It arranges various technical and soft skills programs which augments the skills and increases the confidence of the students when facing the various tests and interviews conducted by the corporate to meet employer's expectations. We actively interact with various industries and develop continuous rapport in order to expose the students to practical environment to enable the students to integrate theory and practice. The Training and Placement Cell takes pride in offering student services like consultation on a wide range of issues such as employment, career planning, opportunities etc. thereby preparing students effectively for their career to make them competent. Industry experts are invited to interact with the students facilitating career counselling and planning, in multiple aspects. The Training and Placement Cell operates year-round to facilitate alliance with the Industry. Multiple events like placement drives, internship drives, seminars, Guest lectures and workshops are conducted for the students to incorporate the diverse needs of the students through-out the year. Seminars on career guidance, Entrepreneurial thinking, Next Generation Job Skills, overseas education symposiums and many more were conducted to guide the students for various spheres of their career. The Cell endeavors to carry out successfully various events revolving around the objective of preparing students for a smooth transition to the world outside the campus.
The training and placement cell lead by the Training and Placement In-charge manages its activities collectively with the help of departmental branch coordinators who are in close contact with the by the students. The cell operates in close coordination with each academic branch. The faculty coordinators and representatives support in all the Cell activities. The cell has adopted an effective communication system to keep the students informed about potential job opportunities and guide them from time to time. The students are provided with opportunities for facing multiple on-campus and pool campus recruitment drives across for various branches. As a result of these we are proud to have our students placed in reputed national and multinational companies like, Tata Consultancy Services, Infosys, L & T, Accenture, Capgemini, Tata Consulting Engineers, Samsung, Cognizant, Cinif Technologies, Kwality Kiosks, Cyber Managers Securities Services, Jaro Education, IFI Tech solutions Hind Rectifiers and many more.
Functions and Responsibilities
Training and Placement Cells overall objective is to guide students to choose right career and to facilitate knowledge, skill, and aptitude to meet the manpower requirements of the Industry.
To have close liaison with Industry to facilitate Training & Placement activities.
Nurture cordial relationship with the Industries, conduct campus recruitment drives, organizing technical seminars, workshops and other technical sessions.
Invite Industry experts to enrich the knowledge base of our student community with the latest technological innovations and industry practices.
Organize pre-recruitment, technical and employability skill trainings for the second and third-year students.
Organize internships for students.
Co-ordinate periodical meetings with students and institute authorities and departmental heads for feedback on Training & Placement activities.
Maintain an updated database , job profile and recruitment pattern of the companies.
Prepare schedule, budget and strategies for the Training & Placement Cell from time to time.
Promote career counselling through guidance by organising in house as well as lectures by suitable corporate representatives, for employability, entrepreneurship and higher education within the country and abroad.
Programs Oraganized by Traning and Placement Cell

Personality Development
Program
Soft Skill Development
Programs
Mathematical Aptitude
Practice and Contests

Group Discussion
Practice and Contests


Technical and Non-Technical
Seminars

Conducting Industry to Institute Convergence, Expert Interaction Sessions
Industry Internship
Programs
Guidelines for Campus Placement
Students are advised to refer to the T & P notice board/college website, groups and Google classrooms regularly.
Only eligible students are allowed for placement as per criteria set by the companies, hence all students must be aware of their eligibility status.
Punctuality during campus placement should be maintained. Students who reach late will not be allowed for the placement process.
Students must carry their identity card, an updated copy of resume and photo copy of marks sheets (HSC, SSC, Diploma, All Semesters) in a proper folder.
Students should carry their resumes in the format.
Students must go through the website of the company thoroughly before the placement process.
Formal dress is compulsory, boys are instructed to wear light colour shirt, dark color trouser and tie, girls are instructed to wear either a decent cotton salwar kurta or light coloured formal shirt and trouser, formal shoes are compulsory.
The students who registered for a company are expected to appear for the entire recruitment process of the company. If they fail to appear, they will not be considered for the placement further.
Dignity and decorum should be maintained throughout the process, especially during the Company's presentation or Pre-placement talk.
Parents should be informed about the placement process on the day of the campus placements, as the process may be extended till late evening.
Details must be entered completely and correctly.
The Training and Placement cell has entered into agreement or Memorandum of Understanding for mutual benefit with various professional bodies like, Microsoft learning partners for imparting various technical certification programs in the campus, Companies for placement, Counselling bodies for guidance in overseas education and many more.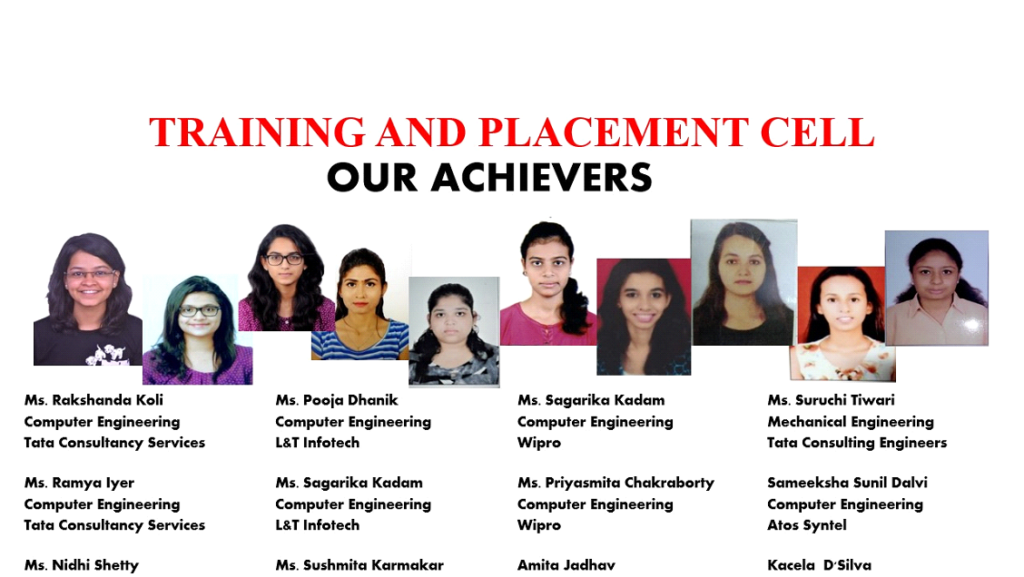 Through an improving degree of professionalism, we are able to produce more and more opportunities to our budding engineers in decently ranked industries with a high degree of morale and sense of attainment. We are able to expand our network with the industries through our reasonable sense of commitment aiming at the career progress of student. We are maintaining remarkable placement record for our students. Our students have been placed in reputed companies. At the same time many of our students have been selected for reputed universities across the globe for higher education. Budding entrepreneurs have found their dream come true after passing out. Our students are creating their own paths for transforming their career dreams to reality.
Important Site Imformation