Admissions to First and Second year Engineering Help desk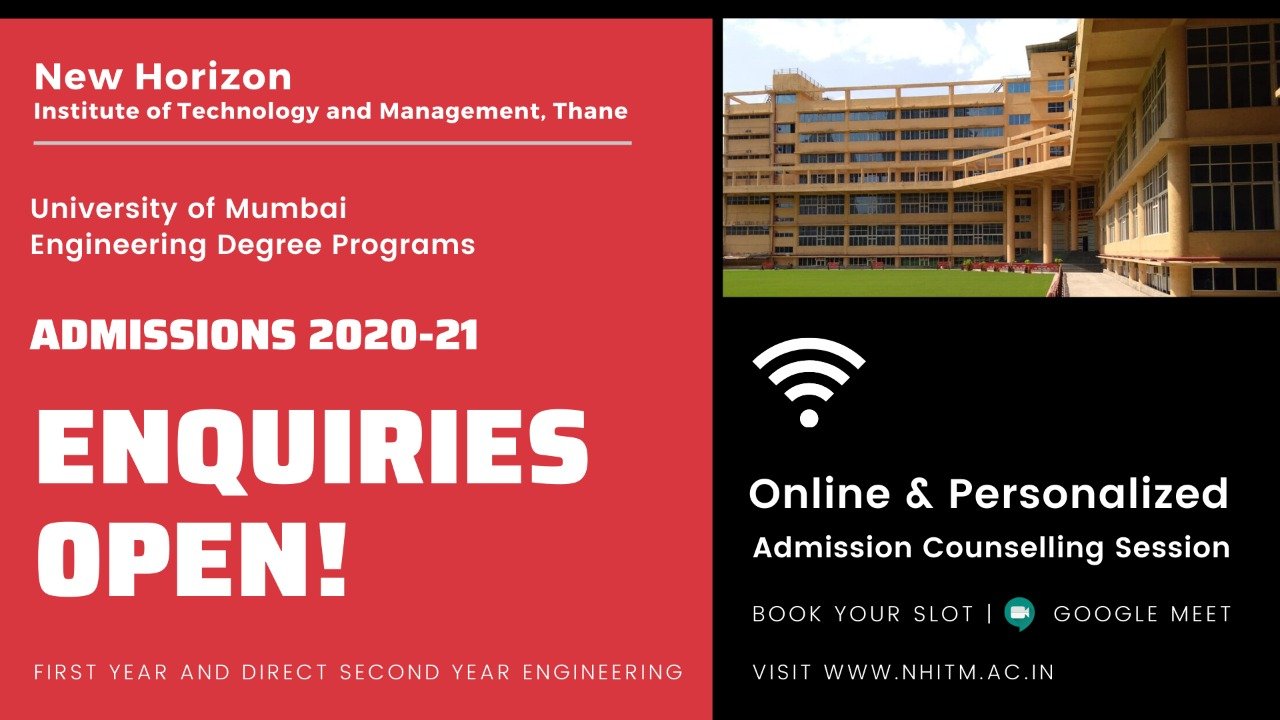 New Horizon Institute of Technology and Management is, the brain child of the Visionary founder Dr. Subir Kumar Banerjee who envisioned to lay the foundation of an acme of educational distinction; an institution to foster technical education par excellence for young minds ready to spread their wings to establish themselves in the technological sphere. With an idea of education from KG (Kindergarten) to PG (Post-graduation) under an unified educational assemblage, he laid the foundation of NHITM under the patronage of New Horizon Education Society, which was an already established and reputed academic institute conglomerate providing pre-primary, primary and secondary education to children from pre-nursery to class twelfth board in various parts of Mumbai and suburbs… click here to read more
All the students who had a year drop and are now eligible for admission to the academic year 2020-21 should complete the admission process online.

REVISED FE DSE CATEGORY WISE FEES 2020-21
Fee structure for SE/TE/BE admitted from First Year

Fee structure for TE/BE admitted from Direct Second year

Click here to participate in The"NAAC Accreditation and Outcome Based Education" awareness Quiz by NHITM.

Covid-19 Academic Research Repository

Click here to participate in The COVID-19 Awareness Quiz by NHITM. Open for all!

IT Support
The classrooms are smart classrooms as they are embedded with projectors. Lecturers give presentation and show videos to Students.