Civil Engineering is the professional practice of designing and developing infrastructure projects. This can be on a huge scale, such as the development of nationwide transport systems or water supply networks, or a smaller scale, such as the development of individual roads or buildings.
In recent years, Civil Engineering has adapted to consider many contemporary environmental concerns, helping to address issues of pollution and scarce water supplies, while considering the potential of sustainable energy within the industry.
The Department of Civil Engineering offers academic training in theory and practice to deal with the planning, designing, constructing, maintaining, and operating of infrastructure. Industrial visits are organized by the department to demonstrate the function of a structure or building by a survey of the actual sites, practical exposure, and allowing students to explore the aspects of the construction projects carried out in the field. The intense modules of this branch mould the students and groom them as professionals to embark in the industry.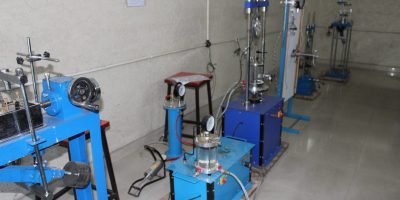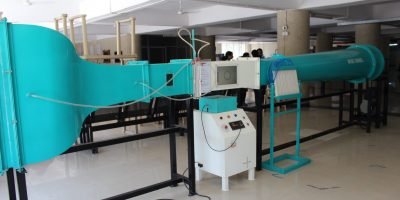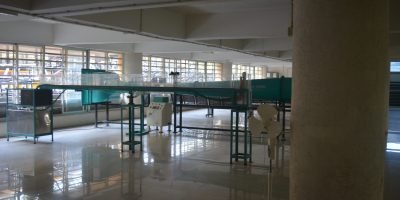 FROM THE DESK OF HEAD OF DEPARTMENT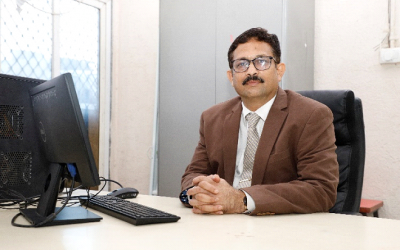 The Department of Civil Engineering offers a four-year course leading to the University of Mumbai bachelor's degree in Civil Engineering. The aim of the Department is to prepare students for successful careers in the construction industry that meets the needs of Indian and multinational companies and to excel in higher studies.
The department aims to provide balance of classroom and laboratory education in the field of Civil Engineering to meet the ever-growing infrastructural industry. The department has fully equipped and functional laboratories viz. Strength of Materials, Concrete Technology, Surveying, Geotechnical Engineering, Transportation Engineering, Fluid Mechanics, Environment Engineering.
The department has experienced, well qualified (PG or Ph.D.) and dedicated faculty members with strong commitment to engineering education and professional ethics. The faculty of the department continues to strive hard for the all-round progress and development of the students.
The department organizes various activities like construction site visits, debate, paper presentation, quiz, and group discussion for the students. Papers are presented by the faculty members and students at national and international level. The students of the department have formed a "Civil Engineering Students Association" (CESA). The association actively conducts co-curricular and extra–curricular activities to update students' technical skills in different fields of Civil Engineering and other soft skills to develop an all-round well-groomed personality.
| | | |
| --- | --- | --- |
| Rank | Name | CGPI |
| 1 | Rathod Poonam D. | 8.51 |
| 2 | Kadam Jayesh V. | 8.36 |
| 3 | Hapani Harsh A. | 8.35 |
| 4 | Mohite Suyesh S. | 8.15 |
| 5 | Ghadi Anagha S. | 8.12 |
| | | |
| --- | --- | --- |
| Rank | Name | CGPI |
| 1 | Chaudhari Leena S. | 8.05 |
| 2 | Kshirsagar Dhanashre | 7.71 |
| 3 | Bhanushali Jyoti J. | 7.67 |
| 4 | Rane Tejaswini S. | 7.50 |
| 5 | Raut Anjali A. | 7.50 |
| | | |
| --- | --- | --- |
| Rank | Name | CGPI |
| 1 | Khemani Juhi C. | 8.16 |
| 2 | Mokashi Priyanka A. | 8.06 |
| 3 | Chauhan Pooja S. | 7.67 |
| 4 | Kshatriya Simran S. | 7.60 |
| 5 | Pedhe Sayali S. | 7.59 |
| | | |
| --- | --- | --- |
| Rank | Name | CGPI |
| 1 | Gujare Purva S. | 8.5 |
| 2 | Chidrawar Vaishnavi V. | 8.25 |
| 3 | Pawar Sarita L. | 8.01 |
| 4 | Mane Jinal P. | 7.98 |
| 5 | Ansari Sajida B. | 7.75 |