The Computer Engineering Department of NHITM offers a University of Mumbai approved four-year course in B.E. program in Computer Engineering. In the era of computers, digitization and online applications, computer technology has become a necessity for every individual. The aim of this program is to enable students to acquire specialized knowledge for various subjects in computer engineering, as well as to enrich the students personal, social and cognitive development to meet challenges of today and tomorrow.
The department has well equipped labs with the latest computers and software. All the computing resources are connected with high speed internet. The department has good infrastructure with spacious classrooms. The faculties are well qualified, experienced and dedicated. The curriculum followed is up to date and meets the industry standards. The department follows the outcome-based learning approach to achieve Program Educational Objectives (PEOs). To achieve the outcomes, the department focuses on the theoretical aspects as well as organizes the technical events like technical workshops, expert talks on latest technologies, seminars and industrial visits under CSI chapter and Association of Computer Engineering Students (ACES). Students along with their faculties present papers in National and International Journals.
The department prepares the students for group discussions, interviews, aptitude tests and presentation skills for their placements. These activities help in overall growth of the students and help them meet the industry requirements. The faculty put the best possible efforts to ensure that the students gain the proper technical skills along with life skills, which helps them to face the world confidently and with high self-esteem.
FROM THE DESK OF HEAD OF DEPARTMENT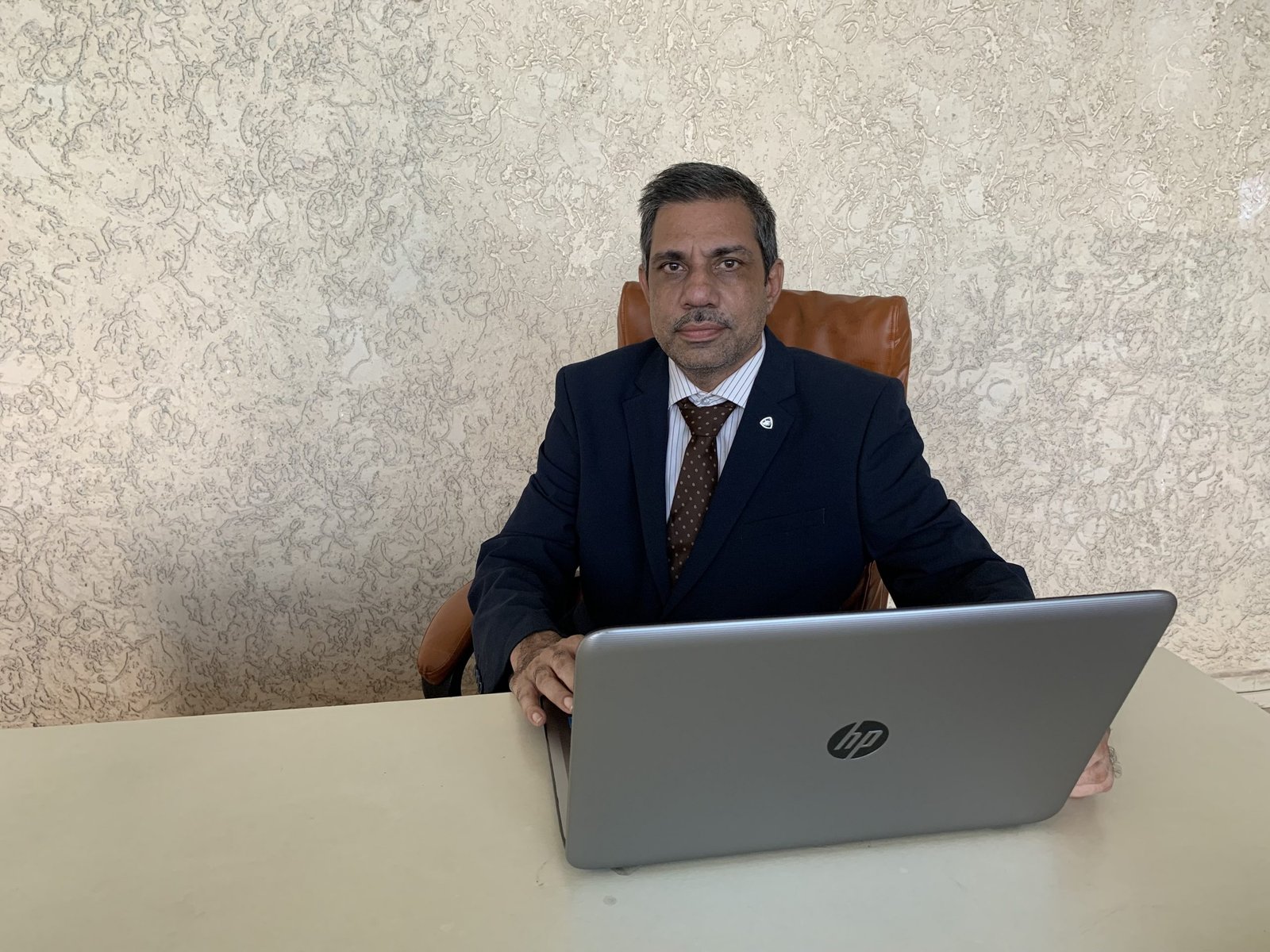 Dr. Sanjay N. Sharma,
Head of Computer Engineering, NHITM
Email id.: headcomp@nhitm.ac.in
The Department of Computer Engineering at New Horizon Institute of Technology and Management started its journey in the year 2014. The department has four-year B.E program with an intake of 60. State of the art infrastructure, enthusiastic faculty, dynamic students, and the ever-supporting management are the foundations of the department. The department provides an environment for the overall development of the students through rigorous teaching-learning, research, problem-solving techniques, and skill improvement programs based on the cutting-edge technology.The Computer Engineering Department has also developed an in-house laboratory. The faculty of the department is focused on acquiring skills as per the changing needs of the industry. The quality education imparted to our students will be a cornerstone for a lifetime of learning.
Learning is a continuous process and it never ceases particularly for engineers and faculty of this discipline because of steady and rapid advances in computing. With this objective, the department always strives to provide a conducive environment to develop a strong academic foundation, professional attitude, and ethics. The department also provides effective mentoring which greatly enhances students' chances of success.
I warmly welcome you to the Department of Computer Engineering.