The Department of Mechatronics Engineering was initiated in the year 2015. It offers a 4-year B.E. course in Mechatronics Engineering with an integrated curriculum to provide a multidisciplinary education. As the name suggests, it carries the perfect blend of Electronics, Mechanical, Computer, Electrical and Control System Engineering.
The department has good infrastructure with fully equipped functional laboratories viz. CNC Technology, Mechatronics, Electrical workshop, Instrumentation, Control System and Applied Electronics. The department also has experienced and highly qualified senior faculty members having thorough expertise in the field.
To keep the faculty and students updated with the latest developments in the field of technical education, the faculties are regularly attending various training programs and publishing research papers at National and International levels. The department organizes technical seminars and workshops for students at regular intervals. The department has also formulated a Mechatronics Engineering Students Association i.e. MXESA. Under MXESA, the department conducts various activities that help students to gain knowledge, interact with peers and staff of other colleges/ universities as well as Industry Engineers. Particularly noteworthy is the Robotics club where students get adequate opportunities to work as members of a team on multi-dimensional projects.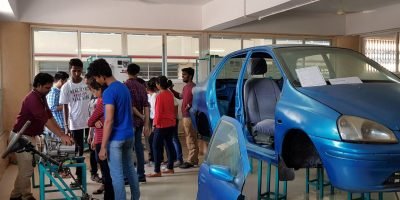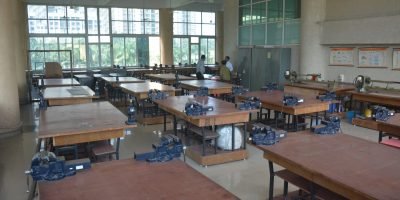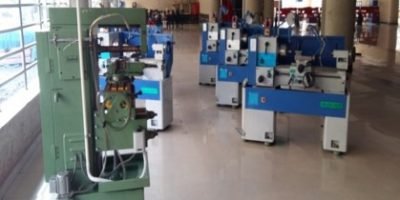 FROM THE DESK OF HEAD OF DEPARTMENT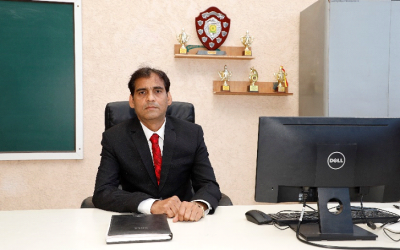 I feel ecstatic to introduce you to the Department of Mechatronics Engineering, which is an emerging multidisciplinary branch of engineering that focuses on electrical and mechanical systems, and also includes a combination of robotics, electronics, computer, telecommunications, control engineering.
Today, Mechatronics Engineers are the most required by the automotive machine tools and automation industries. Mechatronics Engineering will continue to grow in demand as more businesses advance their technologies and turn to sophisticated intelligent systems and robotics.
We strive to increase our knowledge, enhance critical thinking, motivate innovative projects, and develop entrepreneurial skill. We impart knowledge through a highly competent team of faculty. The diversity of expertise of the faculty helps the students to acquire skill in all disciplines. Our laboratories are equipped as per the norms of AICTE and motivate students to do projects related to automation, robotics, and societal development. We focus to nurture our students to become world class professionals and/or future entrepreneurs. It makes me very happy to share that many of our alumni students are pursuing higher studies in leading universities in India and abroad.
I welcome you to the Mechatronics Engineering Department.
Read more
| | | |
| --- | --- | --- |
| Rank | Name | CGPI |
| 1 | Kattali Anaanya J. | 9.04 |
| 2 | Bokade Piyush P. | 8.93 |
| 3 | Kumar Richa B. | 8.63 |
| 4 | Bandodkar Gaurang S. | 8.63 |
| 5 | Rane Saloni A. | 8.58 |
| | | |
| --- | --- | --- |
| Rank | Name | CGPI |
| 1 | Awasarmol Supriya P. | 7.69 |
| 2 | Morye Samiksha S. | 7.59 |
| 3 | Rai Vaishali M. | 6.91 |
| 4 | Hingmire Ashtageeta A. | 6.85 |
| 5 | D'Souza Kristina B. | 6.77 |
| | | |
| --- | --- | --- |
| Rank | Name | CGPI |
| 1 | Gaikwad Sneha A. | 8.56 |
| 2 | Sharma Ruhi R. | 8.04 |
| 3 | Chelari Sanika S. | 7.63 |
| 4 | Shinde Kiran S. | 7.4 |
| 5 | Dhole Sampada G. | 7.31 |