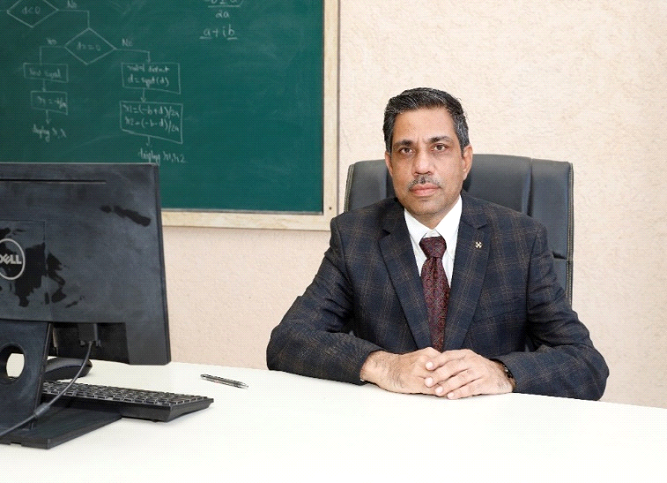 Dr. Sanjay N. Sharma,
Head of Computer Engineering, NHITM
Email id.: headcomp@nhitm.ac.in
Mobile No.: 9819401291
The Department of Computer Engineering at New Horizon Institute of Technology and Management started its journey in the year 2014. The department has four-year B.E program with an intake of 60. State of the art infrastructure, enthusiastic faculty, dynamic students, and the ever-supporting management are the foundations of the department. The department provides an environment for the overall development of the students through rigorous teaching-learning, research, problem-solving techniques, and skill improvement programs based on the cutting-edge technology.The Computer Engineering Department has also developed an in-house laboratory. The faculty of the department is focused on acquiring skills as per the changing needs of the industry. The quality education imparted to our students will be a cornerstone for a lifetime of learning.
Learning is a continuous process and it never ceases particularly for engineers and faculty of this discipline because of steady and rapid advances in computing. With this objective, the department always strives to provide a conducive environment to develop a strong academic foundation, professional attitude, and ethics. The department also provides effective mentoring which greatly enhances students' chances of success.
I warmly welcome you to the Department of Computer Engineering.